Game Awards 2022 : le récap !
Hellooooooo tout le monde ! Comment allez-vous ? Oui, je sais, très longtemps que je n'ai pas posté sur le site et croyez moi ça me manque ! Mais comme je vous l'avais annoncé il y a un an, je travaille désormais a l'étranger et c'est du 40h. Autant vous dire que pour dégager du temps à côté, c'est compliquer mais je ferais mon possible pour revenir sur les streams et sur le site.
Bah oui, vous me manquez mine de rien ! Bon, on n'échappe pas au rituel des Game Awards comme chaque année. et j'ai bien sûr décortiqué ça pour vous !

Game Awards 2021 : le récap
Cette nuit (08/12/2022), a eu lieu la cérémonie des Game Awards ! C'est la cérémonie qui récompense les jeux vidéo ayant marqué l'année dans différentes catégories.
(En gros : les Game Awards, c'est un peu comme la cérémonie des Oscars, mais dans l'univers vidéoludique.)
Évidemment animé par le présentateur Geoff Keighley comme chaque année, cette édition 2022 été vraiment pas mal avec des guests de qualité !
Avant de passer aux récap, voici l'intégralité de la cérémonie juste en dessous !
Les jeux les plus marquants de la cérémonie
AMONG US HIDE-AND-SEEK
AMONG US HIDE-AND-SEEK est la toute nouvelle MAJ du jeu Among us. Comme son nom l'indique cette version est légérement différente du jeu original car on assiste à une grande partie de cache-cache. Disponible dès demain (9 décembre 2022).
BAYONETTA ORIGINS: CEREZA AND THE LOST DEMON
On a également pu voir les débuts de Bayonetta avec un aperçu de Bayonetta Origins: Cereza and the Lost Demon. Le jeu est attendu pour le 23 mars 2023 et les précommandes sont d'ores et déjà disponibles !
DEATH STRANDING 2
On ne peut bien sûr pas passer à côté de la suite de Death Stranding ! Et c'est Monsieur Hideo Kojima qui vient lui-même présenter son nouveau titre. Fidèle à du grand Kojima, le trailer est très mystérieux, mais il vaut le détour !
STAR WARS – JEDI SURVIVORS
La suite tant attendu de Star Wars : Jedi Fallen Order a montré le bout de son nez et s'appellera Star Wars : Jedi Survivor. Mettant toujours en scène Caleb, on va suivre la suite de ses aventures et les ennemis semblent plus redoutables que jamais !
CRASH TEAM RUMBLE
Un tout nouveau jeu Crash Bandicoot, mais qui est aussi bien différent à également fait son apparition pendant la cérémonie. Crash Team Rumble est un jeu d'équipe mettant en scène les personnages de la franchise Crash Bandicoot. Le but est de déjouer les pièges de l'équipe adverse tout en collectant le plus de fruits. C'est l'équipe qui en a le plus qui remporte le match. À première vue, ça a l'air bien sympa !
THE SUPER MARIO BROS MOVIE
Ah oui qui dit Game Awards dit aussi promotion pour le film Super Mario Bros. En vrai de vrai, ce n'est pas si mal fait… C'est sur que ça fait bizarre quand on regarde, mais honnêtement (et ce n'est que mon avis), je trouve que ça aurait pu être pire.
AND the WINNERS ARE…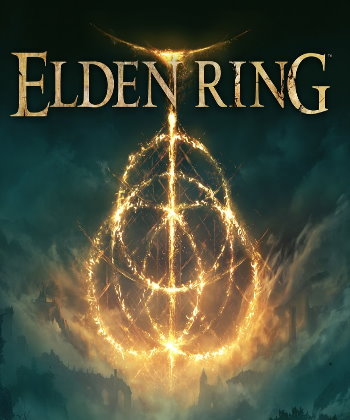 Jeu de l'année
A Plague Tale : Requiem
Elden Ring
God of War: Ragnarök
Horizon Forbidden West
Stray
Xenoblade Chronicles 3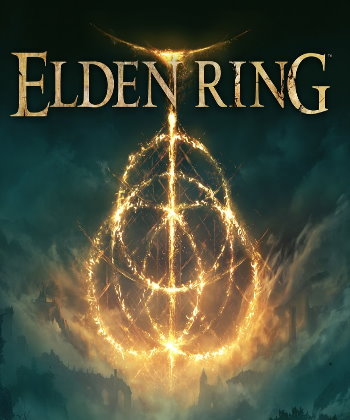 Meilleure réalisation
Elden Ring
God of War Ragnarök
Horizon Forbidden West
Immortality
Stray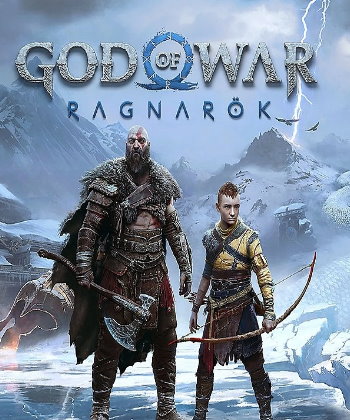 Meilleure narration
A Plague Tale: Requiem
Elden Ring
God of War Ragnarök
Horizon Forbidden West
Immortality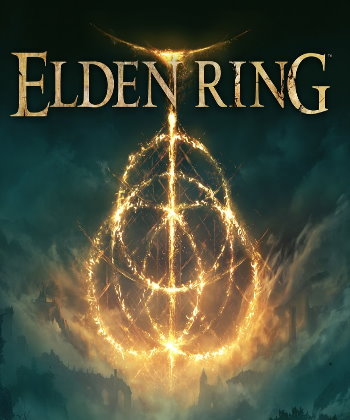 Meilleure direction artistique
Elden Ring
God of War Ragnarök
Horizon Forbidden West
Scorn
Stray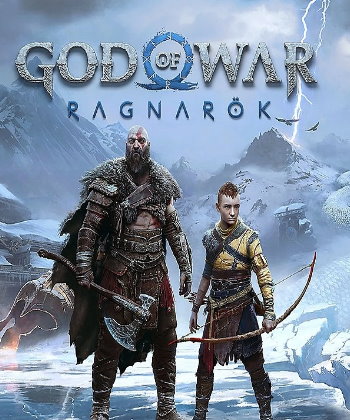 Meilleure bande originale
Olivier Deriviere, A Plague Tale: Requiem
Tsukasa Saitoh, Elden Ring
Bear McCreary, God of War Ragnarök
Two Feathers, Metal: Hellsinger
Yasunori Mitsuda, Xenoblade Chronicles 3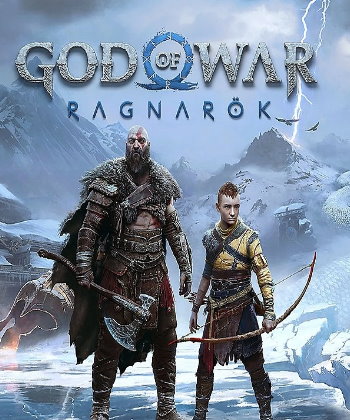 Meilleur design audio
Call of Duty: Modern Warfare II
Elden Ring
God of War Ragnarök
Gran Turismo 7
Horizon Forbidden West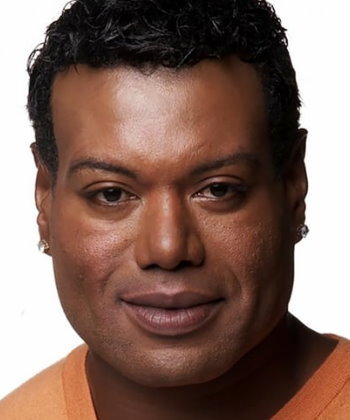 Meilleure performance
Ashly Burch, Horizon Forbidden West

Charlotte McBurney, A Plague Tale: Requiem

Christopher Judge, God of War Ragnarök (Kratos)

Manon Gage, Immortality

Sunny Suljic, God of War Ragnarök
Jeu le plus impactant
A Memoir Blue
As Dusk Falls
Citizen Sleeper
Endling – Extinction is Forever
Hindsight
I Was a Teenage Exocolonist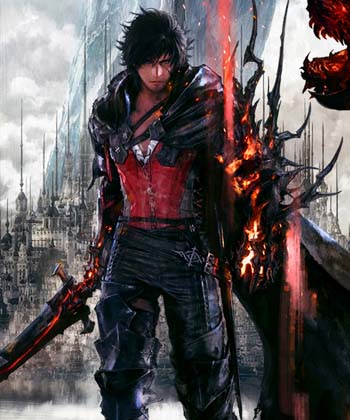 Meilleur jeu en constante évolution
Apex Legends 
Destiny 2
Final Fantasy XIV Online
Fortnite 
Genshin Impact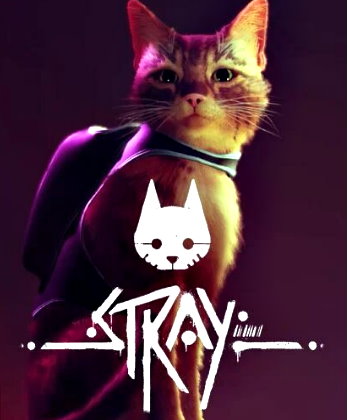 Meilleur jeu indépendant
Cult of the Lamb
Neon White
Sifu
Stray
TUNIC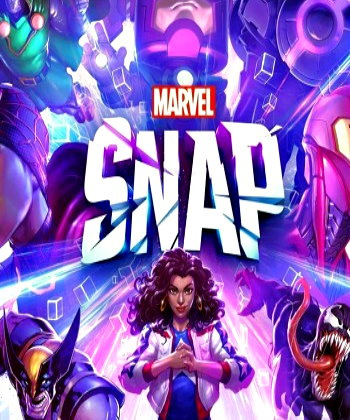 Meilleur jeu mobile
Apex Legends Mobile
Diablo Immortal
Genshin Impact
MARVEL SNAP
Tower of Fantasy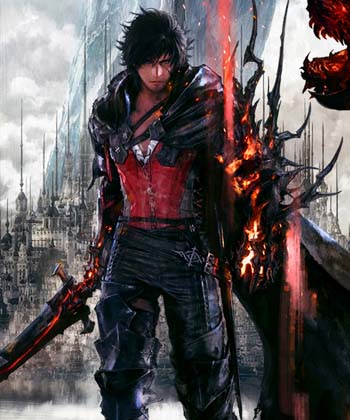 Meilleur support communautaire
Apex Legends
Destiny 2
Final Fantasy XIV Online
Fortnite
No Man's Sky
Meilleur jeu en VR
After the Fall
Among Us VR
BONELAB
Moss: Book II
Red Matter 2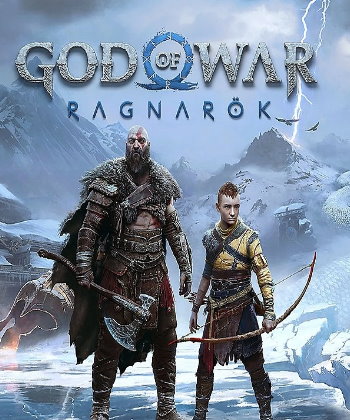 Meilleure innovation dans l'accessibilité
As Dusk Falls
God of War Ragnarök
Return to Monkey Island
The Last Of Us Part I
The Quarry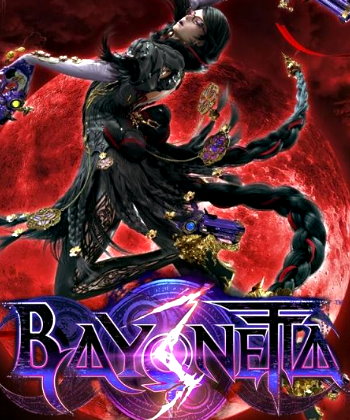 Meilleur jeu d'action
Bayonetta 3
Call of Duty: Modern Warfare II
Neon White
Sifu
Teenage Mutant Ninja Turtles: Shredder's Revenge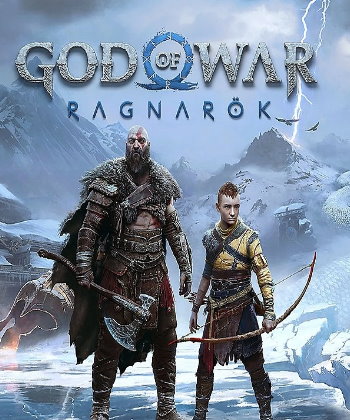 Meilleur jeu d'action et d'aventure
A Plague Tale: Requiem
God of War Ragnarök
Horizon Forbidden West
Stray
TUNIC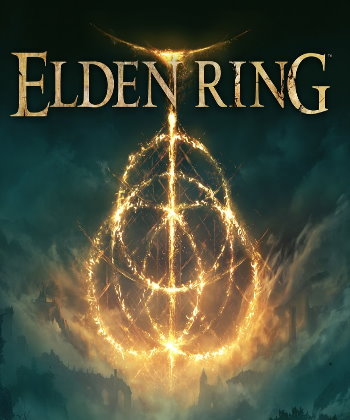 Meilleur jeu de rôle
Elden Ring
Live a Live
Pokémon Legends: Arceus
Triangle Strategy
Xenoblade Chronicles 3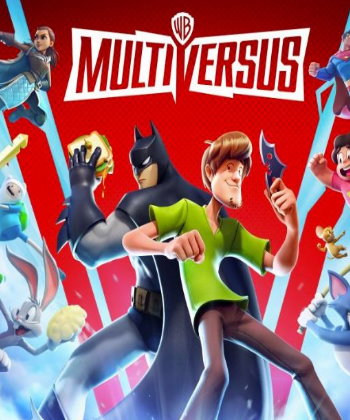 Meilleur jeu de combat
DNF Duel
JoJo's Bizarre Adventure: All Star Battle
The King of Fighters XV
MultiVersus
Sifu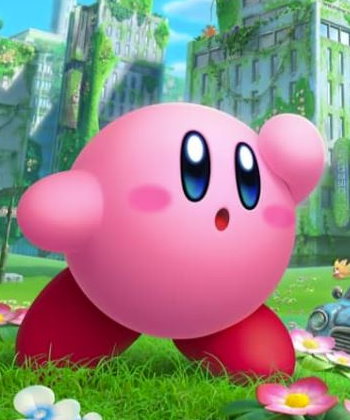 Meilleur jeu familial
Kirby and the Forgotten Land
LEGO Star Wars: The Skywalker Saga
Mario + Rabbids Sparks of Hope
Nintendo Switch Sports
Splatoon 3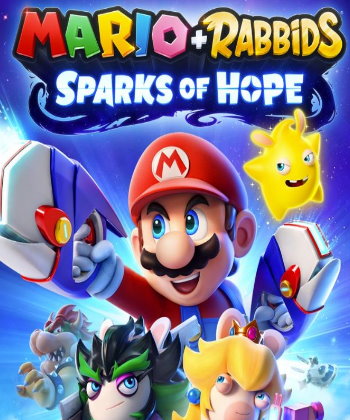 Meilleur jeu de simulation/stratégie 
Dune: Spice Wars
Mario + Rabbids Sparks of Hope
Total War: WARHAMMER III
Two Point Campus
Victoria 3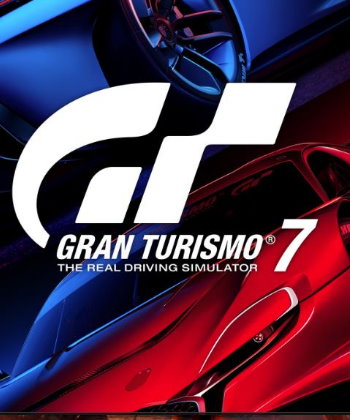 Meilleur jeu de sport/course
F1 22
FIFA 23
NBA 2K23
Gran Turismo 7
OlliOlli World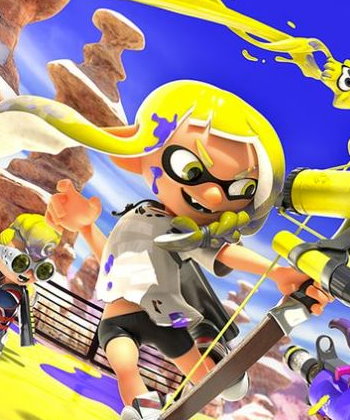 Meilleur jeu multijoueur
Call of Duty: Modern Warfare II
MultiVersus
Overwatch 2
Splatoon 3
Teenage Mutant Ninja Turtles: Shredder's Revenge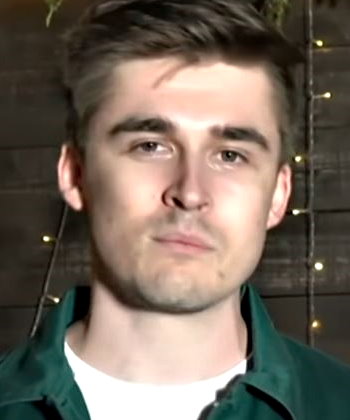 Créateur de contenu de l'année
Karl Jacobs
Ludwig
Nibellion
Nobru
QTCinderella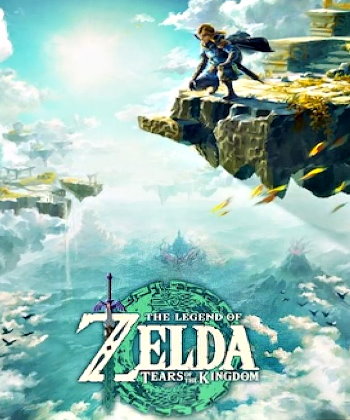 Jeu le plus attendu de l'année
FINAL FANTASY XVI
Hogwarts Legacy
Resident Evil 4
Starfield
The Legend of Zelda: Tears of the Kingdom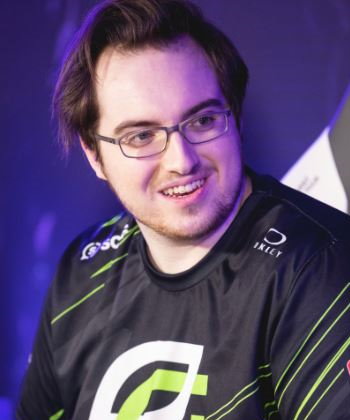 Meilleur joueur professionnel eSport
Jeong « Chovy » Ji-hoon
Lee « Faker » Sang-hyeok
Finn « karrigan » Andersen
Oleksandr « s1mple » Kostyliev
Jacob « Yay » Whiteaker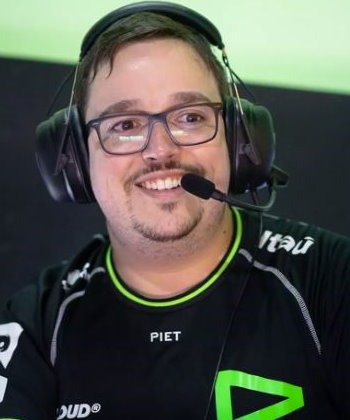 Meilleur coach eSport
Andrii « B1ad3 » Horodenskyi (Natus Vincere, CS:GO)
Matheus "bzkA" Tarasconi (LOUD, VALORANT)
Erik "d00mbr0s" Sandgren (FPX, VALORANT)
Robert « RobbaN » Dahlström (FaZe Clan, CS:GO)
Go « Score » Dong-bin (Gen.G, LOL)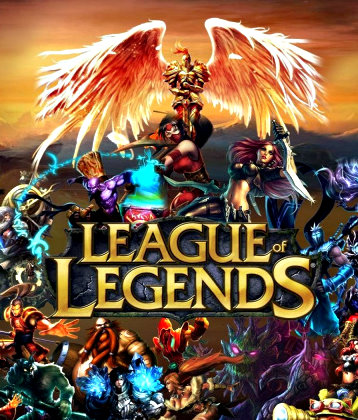 Meilleur évènement eSport
EVO 2022
2022 League of Legends World Championship
PGL Major Antwerp 2022
The 2022 Mid-Season Invitational
VALORANT Champions 2022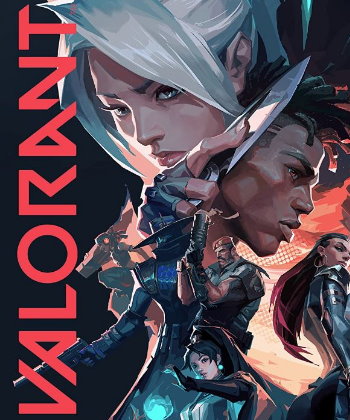 Meilleur jeu eSport
Counter-Strike: Global Offensive (Valve)
DOTA 2 (Valve)
League of Legends (Riot Games)
Rocket League (Psyonix)
VALORANT (Riot Games)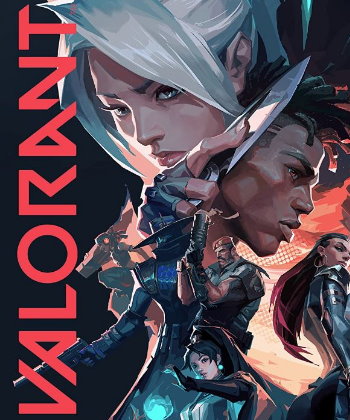 Meilleur équipe Esport
DarkZero Esports (Apex Legends)
FaZe Clan (CS:GO)
Gen.G (League of Legends)
LA Thieves (Call of Duty)
LOUD (Valorant)
Bon il n'y a pas photo, les grands gagnants de la soirée sont Elden Ring et God of War et c'est franchement mérité ! Assez heureuse des résultats en général… Et vous qu'avez vous pensé de la cérémonie et des résultats ? Dites-moi tout en commentaire ;)
*Toutes les marques, nom des personnages et propriétés intellectuelles mentionnées sur ce site appartiennent à leurs propriétaires respectifs. Si vous êtes l'un d'entre eux et souhaitez qu'une image ou une vidéo soit retirée c'est sur simple demande à l'adresse reclamation[At]giky.fr Giky by Laeti™ - Giky.net™ et Giky.fr™ -Gen-Y Productions -