God of War : Ragnarok repoussé jusqu'en 2022 !
Alors qu'on attendait impatiemment une date de sortie pour cette année concernant "God Of War : Ragnarok" de Santa Monica Studios, c'est confirmé : God of War : Ragnarok ne sortira pas cette année mais probablement en 2022 sur PS5 et PS4.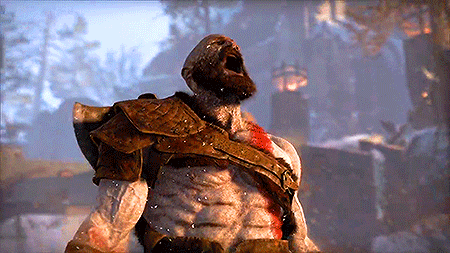 Alors que l'E3 arrive dans moins de deux semaines, je l'avoue, j'ai espéré un petit trailer du prochain God of War pendant l'évènement. Mais avec l'annonce de ce report jusqu'en 2022, rien n'est moins sur…
Le directeur de PlayStation Studios, Hermen Hulst a confirmé ce retard dans une interview publiée sur le blog PlayStation.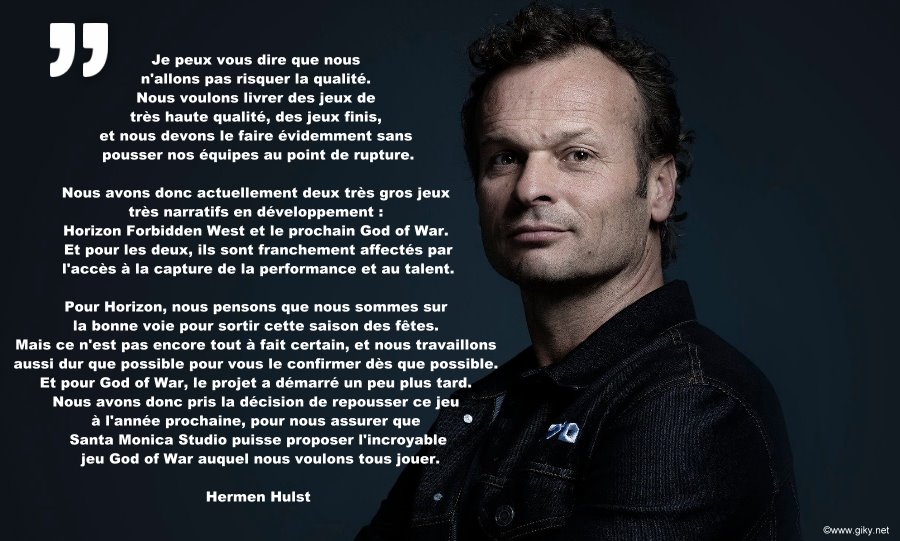 Santa Monica Studios a également confirmé le report sur Twitter :
— Santa Monica Studio Is Hiring (@SonySantaMonica) June 2, 2021
Depuis la sortie du trailer du prochain God of War l'année dernière nous avons été humbles par la quantité d'amour que notre communauté nous a montré. On est incroyablement reconnaissants de voir notre tant de gens excités de découvrir les aventures de Kratos et Atreus. Nous restons concentrés sur la livraison d'un jeu de qualité supérieure tout en maintenant la sécurité et le bien-être de notre équipe, de nos partenaires créatifs et de nos familles. Dans cet esprit, nous avons pris la décision de déplacer notre fenêtre de sortie à 2022. Merci à tous pour votre soutien continu, nous avons des choses passionnantes en préparation que nous avons hâte de vous montrer ! - Santa Monica Studios
Je suis mitigée concernant cette nouvelle, d'un côté je suis extrêmement triste et déçue, car j'attends vraiment énormément cette suite ! D'un autre, je pense à mon égoïsme et au fait de ne pas penser aux équipes qui travaillent dessus. Si c'est pour nous faire comme CD Projekt Red avec Cyberpunk 2077, non merci ! Donc quelque part, il vaut mieux prévenir que guérir…
J'ai refait récemment God of War (j'adore ce jeu). Si jamais vous vous sentez nostalgiques, n'hésitez pas à voir mes exploits (lol) juste ici :
*Toutes les marques, nom des personnages et propriétés intellectuelles mentionnées sur ce site appartiennent à leurs propriétaires respectifs. Si vous êtes l'un d'entre eux et souhaitez qu'une image ou une vidéo soit retirée c'est sur simple demande à l'adresse reclamation[At]giky.fr Giky by Laeti™ - Giky.net™ et Giky.fr™ -Gen-Y Productions -